• Advanced Hair Systems
---
About Us
---
FAQs
---
Mens Hair Replacement
---
Womens Hair Loss Solutions
---
• About Us
---
• Sitemap
---
• Hair Extensions By Kim
---
• Financing available at
Care Credit
---
• Map To Our Location
---
• Contact Us
---


Advanced Hair Systems of Portland, OR
Now certified for Evolve Volumizer - women's hair thinning treatment

We are Oregon's only first Micropoint Solutions provider. 'cyber hair' Solutions for many types of hair loss . Also offering other types of premium human hair extensions provided by WWW.HAIREXTENSIONSBYKIM.COM Link at left of this page. Financing available. No interest for 18 months!

Introducing 'Advanced Hair Systems' LLC Bringing The ultimate Vacuum Wig Custom fit for Alopecia Areata ,Totalis, Universalis, chemotherapy and other medically related hair loss. More information in the hair loss section of this web site.

Advanced Hair Systems is a certified Micro Point Solutions studio, located in Portland, Oregon.

Micro Point Solutions is an elite program offered by the Cyberhair collection for men and women with thinning hair who seek volume and density. Micro Point Solutions is not a hair system. Because no glues or chemicals are used, it is the healthiest non-surgical option available anywhere.

What is Cyberhair?
Cyberhair is a new innovation spun from scientific technology. It has many desirable qualities: durability, uniformity, lightness, softness, body and lift, and memory retention. In all of these areas, Cyberhair is equal or superior to other fibers and human hair while duplicating its texture to simulate your own hair.

What makes Micro Point Solutions better than other processes?
-Micro Point Solutions is totally unique from any other process because:

Cyberhair is so lightweight and so similar to growing human hair; you can't feel it and you can't differentiate it from your own hair.

-With Micro Point Solutions, you can add up to 600 hairs in one hour.
-Absolutely no chemicals or glues are used.
-Micro Point Link is a non-surgical process that volumizes your hair by 400%.
---
Financing available at Care Credit
Featured Items
---
Mens Hair Replacement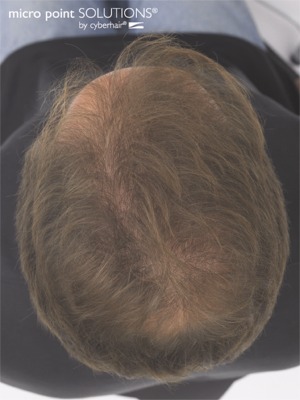 Bob's Hair Replacement Treatment
These are before & after photos of Bob's hair replacement procedure. Non surgical hair transplant. Micropoint solutions. This Non surgical hair replac ...More
---
Mens Hair Replacement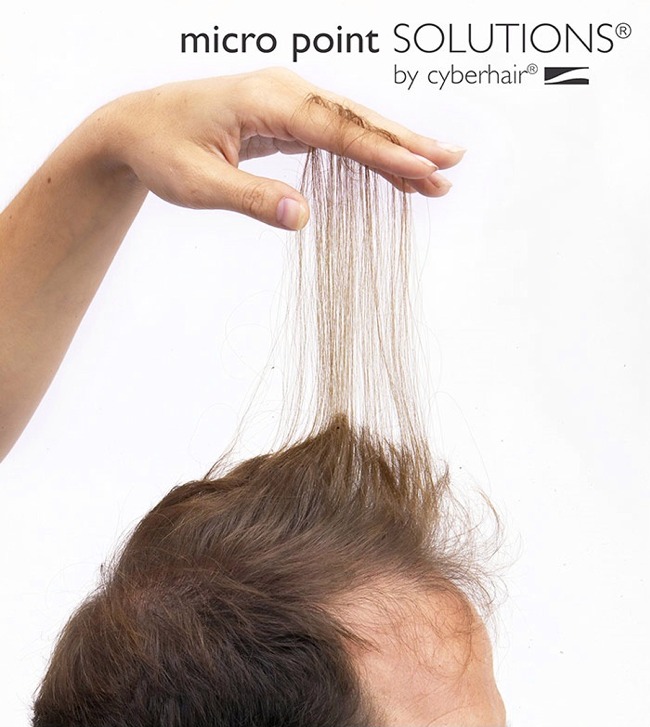 Hair Replacement Example
Micropoint service after just a few links. ...More
---
Womens Hair Loss Solutions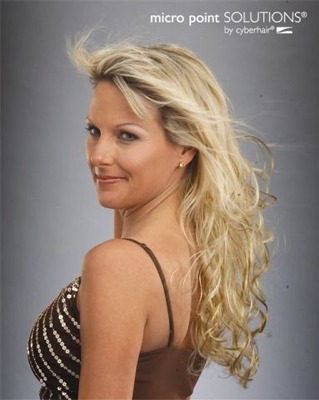 Hair Loss Solutions For Women
Offering exceptional hair loss solutions and various types of premium hair extensions. In a private hair replacement salon in Portland Oregon . The ...More
---
Womens Hair Loss Solutions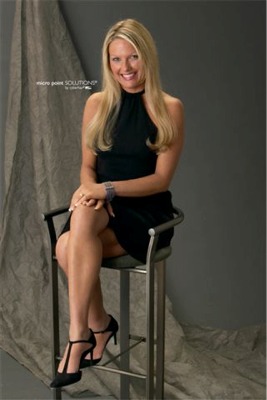 Women's Hair Loss Solutions - Before & After Photos
Women's Hair Loss Solutions - Before & After Photos ...More
---